Get More Leads With

Pay-Per-Click (PPC)
PPC (Pay-Per-Click) is a shockingly fast and effective way to advertise on Google and get new business without the long wait. 
On average, we cut ad waste by over 60% and increase conversions by 350% by helping companies with custom PPC plans that focus on what "keywords" turn into clients, search intent, and user experience.
Brand Rainmaker PPC & Ad Managment
Brand Rainmaker digs incredibly deep to figure out what traffic will increase your business. Every client's campaign is custom built, monitored, and optimized using an AI algorithm with human oversight.
We will provide your businesses with a dedicated PPC specialist to create, manage, and monitor your paid digital media accounts.  Keyword research is used to analyze which search terms will be more beneficial for your business.
A four-step process consists of:
Setting media objectives in light of marketing and advertising objectives,
Developing a media strategy for implementing media objectives,
Designing media tactics for realizing media strategy, and
Proposing procedures for evaluating the effectiveness of the media plan are used to provide the business owner the digital presence he needs in Google & its Search partners.
The same will be implemented on other platforms such as Bing, Facebook, Youtube, and LinkedIn. The goal is to allow the business owner to grow his company together with his online audience.
It also includes a Remarketing campaign that will target people who already visited your site. Also includes free Landing Page Analysis, daily performance monitoring, reporting, dashboard integration and reporting, and Project Manager consultation.
Google's PPC Dirty Secret
I have been in the business for over 12 years now and often get calls from people that are referred to me asking for help with Google ads and marketing.
It is no different than if you are a lawyer or mechanic, people often need help. Sometimes I can help, but other times I can't.
Last week I received a call from Beth. She was a friend of a family member and recently took over her father's law practice.
She had just paid a company to build a new website and ran over $5k worth of Google ads without 1 lead.
Typically I don't accept new law firms or startups as clients, but I felt bad and told her I would look at what she was doing.
Before I looked at anything, I asked her what her strategy was and the tools to develop her plan.
She told me she had used the marketing company and also a "Google Keyword Planner" to find keywords that she thought would lead to new law clients.
They then came up with a massive list of keywords and built campaigns for them.
It sounds responsible? right?
No, not really when you understand Google Ads.
See the problem is she didn't know the DIRTY SECRET that Google is the LARGEST AD AGENCY IN THE WORLD.
Their objective is to GET YOUR COMPANY TO SPEND MORE MONEY.
So naturally, Google had suggested hundreds of keywords for more clicks – They made more money every click.
We have found that many clients are better off with LESS KEYWORDS.
AND only the keywords result in leads – that turn into clients.
Our PPC System at Brand Rainmaker tells us specifically what keywords convert and where they came from.
If you don't know what keywords are turning into clients for your business, you are wasting money.
Law Firm Case Study - What You Can Expect
Increase In Clients in 12 Months
The law firm had invested over $70k with four other marketing firms prior to Brand Rainmaker. The last marketing company was a well-known provider in the law marketing space. Despite their investment, the marketing approach yielded only 2 cases in 12 months.
The law firm had a very slow website, bad domain name, low authority, bad content, no lead tracking, they weren't getting results from their SEO. The provider offered little  transparency and  communication on marketing plans. Their approach was inconsistent and tactics disjointed .
Brand Rainmaker immediately dug into identifying the law firm's ideal clients and then developed a holistic marketing plan to bring in new business. We developed a new domain, website, content, SEO plan, and paid ads that are all tracked.
During the process, the law firm had direct access to the president of Brand Rainmaker. No run arounds, no excuses, just boutique service.
After 1 year, the law firm increased cases by 3000% and saw a 1,200% increase in their website traffic at the same budget they were paying their old "legal marketing firm." As a result of these new cases, the law firm had to grow its infrastructure, hiring new lawyers and paralegals.
SEO is a slower method of boosting website traffic and producing leads than pay-per-click (PPC) advertising. PPC enables you to move ahead of the pack on Google and Bing in exchange for paying each time a visitor clicks on your advertisement. Even for the most profitable and competitive keywords, you may achieve immediate high visibility with the correct strategy and budget.
Leading PPC management business Brand Rainmaker has unmatched expertise and abilities in managing PPC campaigns. We support the expansion of your company by providing measurable, affordable, and timely results. Working with us provides you with:
Increased Online Revenue and Sales Leads
The majority of clients initially invest in PPC for this reason, but in order to increase click-throughs and conversions over time, ongoing campaign improvement and skilled tactical management are needed. Our qualified team of PPC management experts is skilled at doing this.
Increased Online Revenue and Sales Leads
Every campaign at Brand Rainmaker is put through testing in an effort to reach a target demographic that is both larger and more relevant. Click-throughs with higher quality generate greater sales leads and larger orders. Better audience groups are discovered through ongoing improvements in keyword selection, ad messaging, landing page content/design, and technical campaign administration.
Excellent campaign ROI
More sales and improved bottom-line outcomes are the effects of more and better PPC leads. By delivering lucrative results for clients, we generate revenue.
SEO Perspectives
Brand Rainmaker strengthens SEO campaigns with the help of PPC campaign results. PPC delivers practical keyword information, insight into the efficacy of various calls to action and promotional offers, and knowledge of the level of interest in various client goods and services. Even though SEO and PPC are effective Internet marketing techniques on their own, when they are combined, the effects are frequently larger than the sum of their own parts.
Increase in sales performance
We advise our clients to continue including their sales leadership teams in our PPC campaigns. This provides client sales departments with useful information on which goods and services are attracting interest and which offers do the same. Additionally, we alert the client to high-quality leads, empowering them to act while the leads are still hot since we validate PPC inquiries by reading every form and listening to every phone call generated by the campaign.
Branding Advantages
PPC is a very economical choice for increasing brand recognition and enhancing brand credibility. For search queries associated with what the client sells, users of search engines frequently see the client's name throughout our PPC ads. Even if a PPC ad does not directly or immediately result in a conversion, the campaign as a whole result in an expanding pool of target prospects that are eager to conduct business.
Competitor advantage
The PPC campaigns run by Brand Rainmaker give our clients an advantage over rivals on SERPs (search engine results pages) and stop rivals from getting click-throughs on searches for your brand phrases. Contrary to popular belief, rival marketing (campaigns aimed at another company's branded phrases) are a bad practice that costs reputable businesses like yours leads that should be flowing to you.
Making the

Strategic Difference

in Digital Marketing
Navigating through today's business terrain demands a pivotal emphasis on digital marketing for any law firm to not only succeed but also to distinguish itself amidst the competition and magnetize new clientele. At BrandRainmaker, we specialize in crafting robust, impactful, and comprehensive digital marketing strategies tailored for law firms, propelling them towards the accelerated growth they aspire to achieve.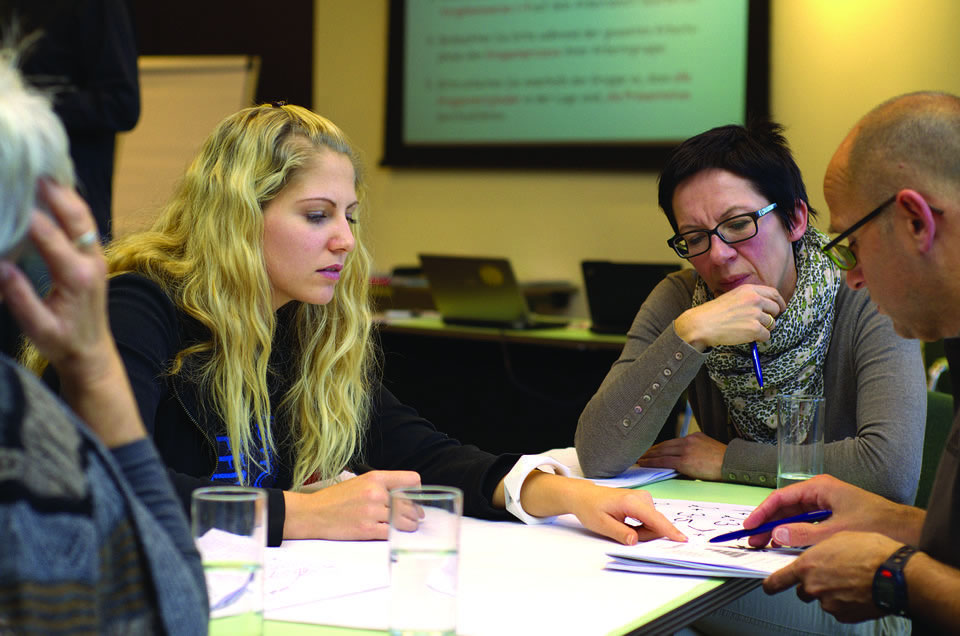 Identifying the Challenge
Initially, we delve into understanding your past experiences with other agencies and establish the objectives you envision for your firm. Subsequent to a thorough data analysis, we formulate a strategic plan of action, followed by proposing recommendations on projects or services that are optimally aligned with your goals.
Strategizing Your Development
A strategy-less implementation can only yield mediocre results at its best. Our seasoned team is dedicated to devising a bespoke strategy for your firm, one that will significantly influence the success of your forthcoming marketing campaigns.
Seamless Implementation
Our implementation encompasses website design and development, SEO, content creation by human writers, Google ads, and social media management. With a clear understanding of your goals and strategy, we set the wheels in motion.
Continuous Enhancement & Support
Post-implementation, our commitment continues with consistent support, fine-tuning, and enhancements, ensuring your strategy and implementation perpetually evolve to reach their zenith of potential.